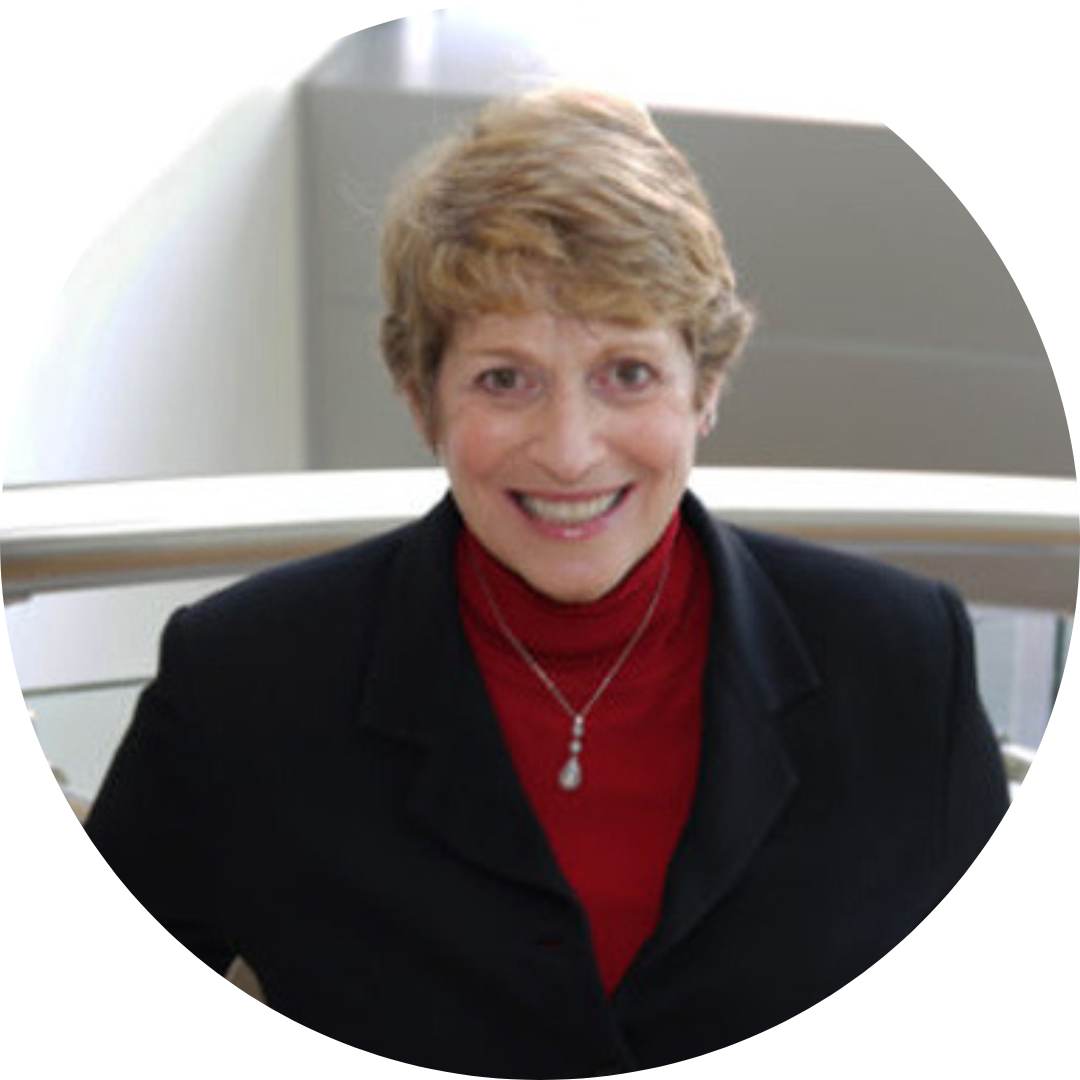 President | Julie Greenberg, JD (she/her)
San Diego, CA
Julie Greenberg joined the Thomas Jefferson School of Law Faculty in 1990 and was the Associate Dean for Faculty Development from 2003-2005. Professor Greenberg is an internationally recognized expert on the legal issues relating to intersexuality, gender, sex, sexual identity and sexual orientation. Her path-breaking work on gender identity has been cited by a number of state and federal courts, as well as courts in other countries. Her work has been quoted in hundreds of books and articles and she has been invited to speak at dozens of national and international conferences on the subject. Her book, Intersexuality and the Law: Why Sex Matters provides an invaluable description, analysis, and critique of how people with an intersex condition are treated under existing legal regimes and was the recipient of the 2013 Bullough Book award for the most distinguished book written for the professional sexological community.
She serves on a number of nonprofit organizations' boards of directors and has also been involved in a variety of community service projects relating to the rights of women and sexual minorities. Professor Greenberg's work on behalf of LGBTI rights was recognized by the Tom Homann Association in 2006 when it presented her with the "Friend of the Community" award. She also was voted by her peers as one of San Diego's Top Attorneys in Academics for 2006, 2008, 2009, 2011, 2012, 2013, and 2014.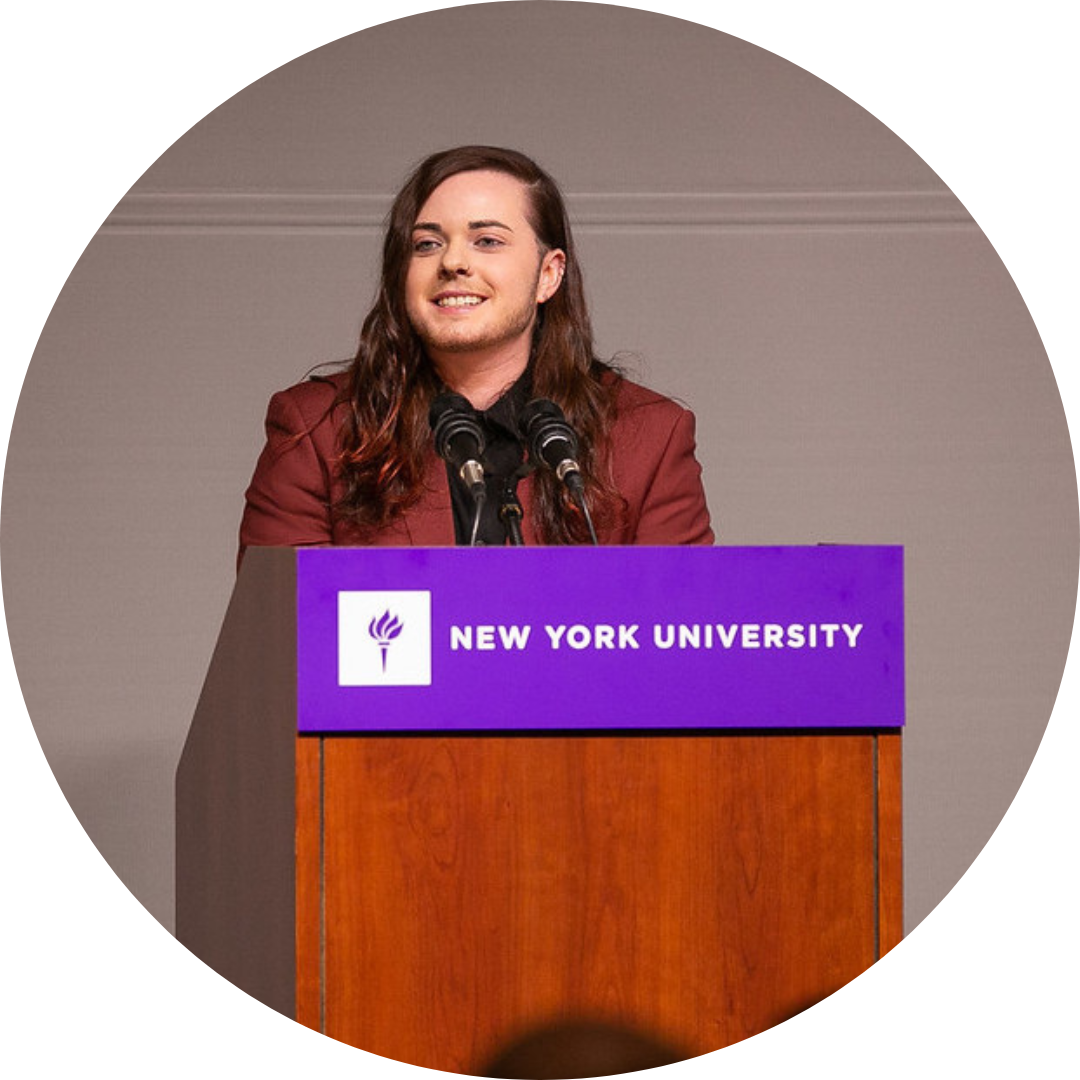 Secretary | Axel Keating (they/them)
New York, NY
Axel Keating is a Marie Skłodowska-Curie Actions Early Stage Researcher in the Intersex – New Interdisciplinary Approaches (INIA) innovative training network and a PhD student at the School of Law and Government at Dublin City University. They are researching the education on intersex traits and variations of sex characteristics, the experiences of intersex students and students with variations of sex characteristics, and the knowledge and perception of intersex traits and variations of sex characteristics by those in Irish and Swedish schools.
They are a board member of interACT Advocates for Intersex Youth, an organising committee member for the 5th International Intersex Forum, and a volunteer at ShoutOut.
Axel has developed and facilitated workshops on sex characteristics, gender, and sexuality at conferences and academic institutions for over a decade. They have also provided consultations on national and international reports, research studies, curriculum development, youth program strategies, comprehensive sexual health education programs, and sensitivity readings for individuals, schools, colleges and universities, non-profits, non-governmental organizations, intergovernmental organizations, and more.
Axel has a Master's degree from the New York University Steinhardt School of Culture, Education, and Human Development in Educational Leadership, Politics, and Advocacy. Their capstone project was on the experiences of transgender, non-binary, and gender-expansive students in the United States with a focus on New York State. Their Bachelor's degree is from the NYU Gallatin School of Individualized Study with a concentration in the history and philosophy of medicine and a minor in American Sign Language. Their senior colloquium focused on the history of intersex people from antiquity to today, and their senior thesis discussed the rise of medicalization and change in discourse around intersex bodies in the late nineteenth and early twentieth centuries.
Intersex youth are the future. Through interACT, we can see the power of youth organizing and experiences. I'm proud to be working with interACT to fight for the legal and human rights of intersex young people.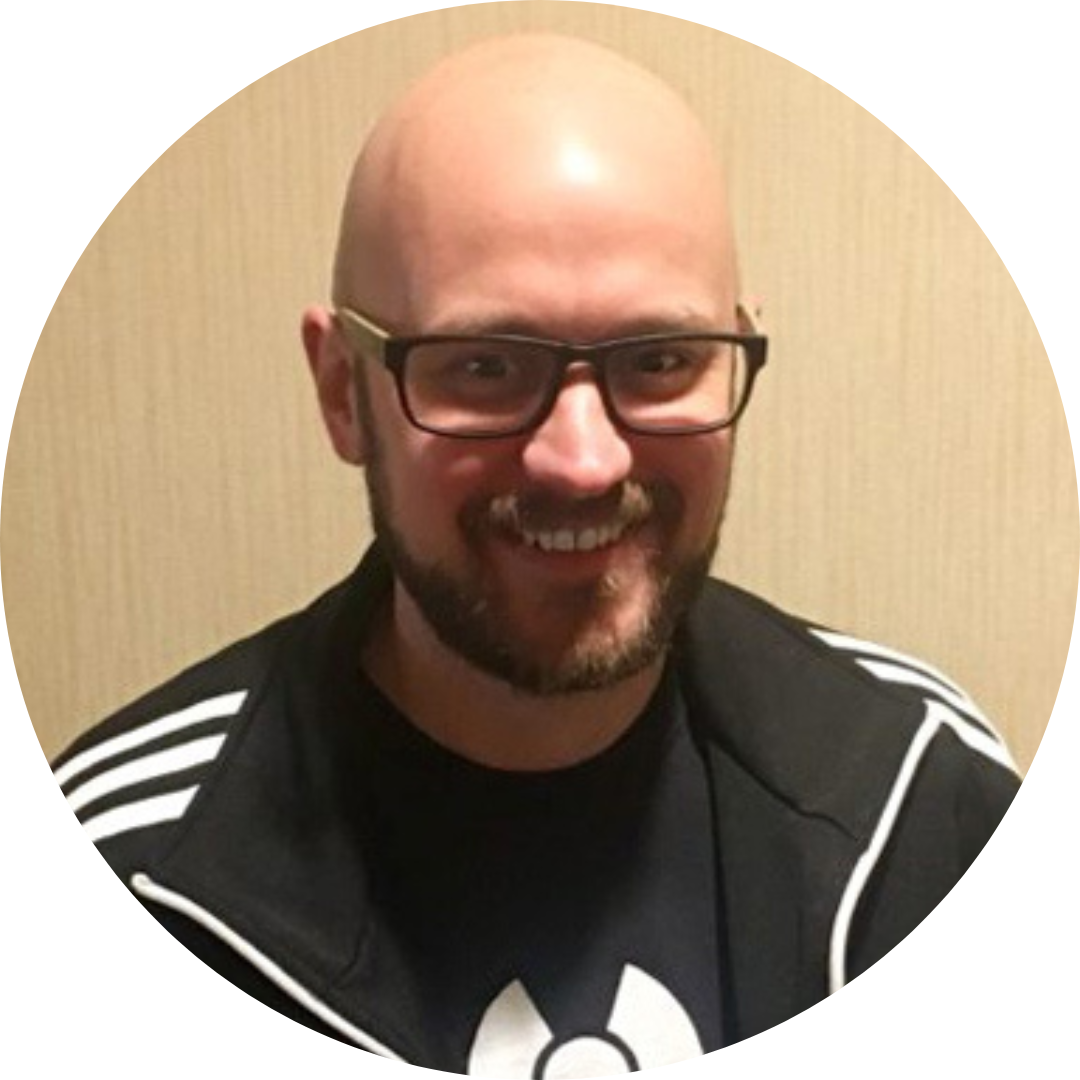 Treasurer | Eric Lohman, PhD (he/him)
Milwaukee, WI
Eric Lohman has a PhD from the University of Western Ontario in media studies, as well as a BA and MA in media and communication studies from the University of Wisconsin-Milwaukee. He is an accomplished researcher and lecturer, focusing on topics of gender and labor, and the political economy of media and communication. Eric currently teaches in the department of Journalism, Advertising, and Media Studies at the University of Wisconsin-Milwaukee. Eric is the father of a daughter with Congenital Adrenal Hyperplasia, an intersex condition, and joined the intersex rights community after facing pressure to consent to surgery on his infant daughter. Eric and his family were featured in a documentary entitled Gender Revolution: A Journey with Katie Couric, in which he and his family advocate for protecting the rights of intersex children to give informed consent to cosmetic medical procedures.
As the father of a child born with an intersex condition, I know first-hand the pressure that new parents can face from the medical community to consent to unnecessary surgeries. I feel it is important for me to be an advocate so that I can show people that children born with intersex conditions can lead happy, healthy lives, and that they deserve the fundamental human right to make informed decisions about their bodies.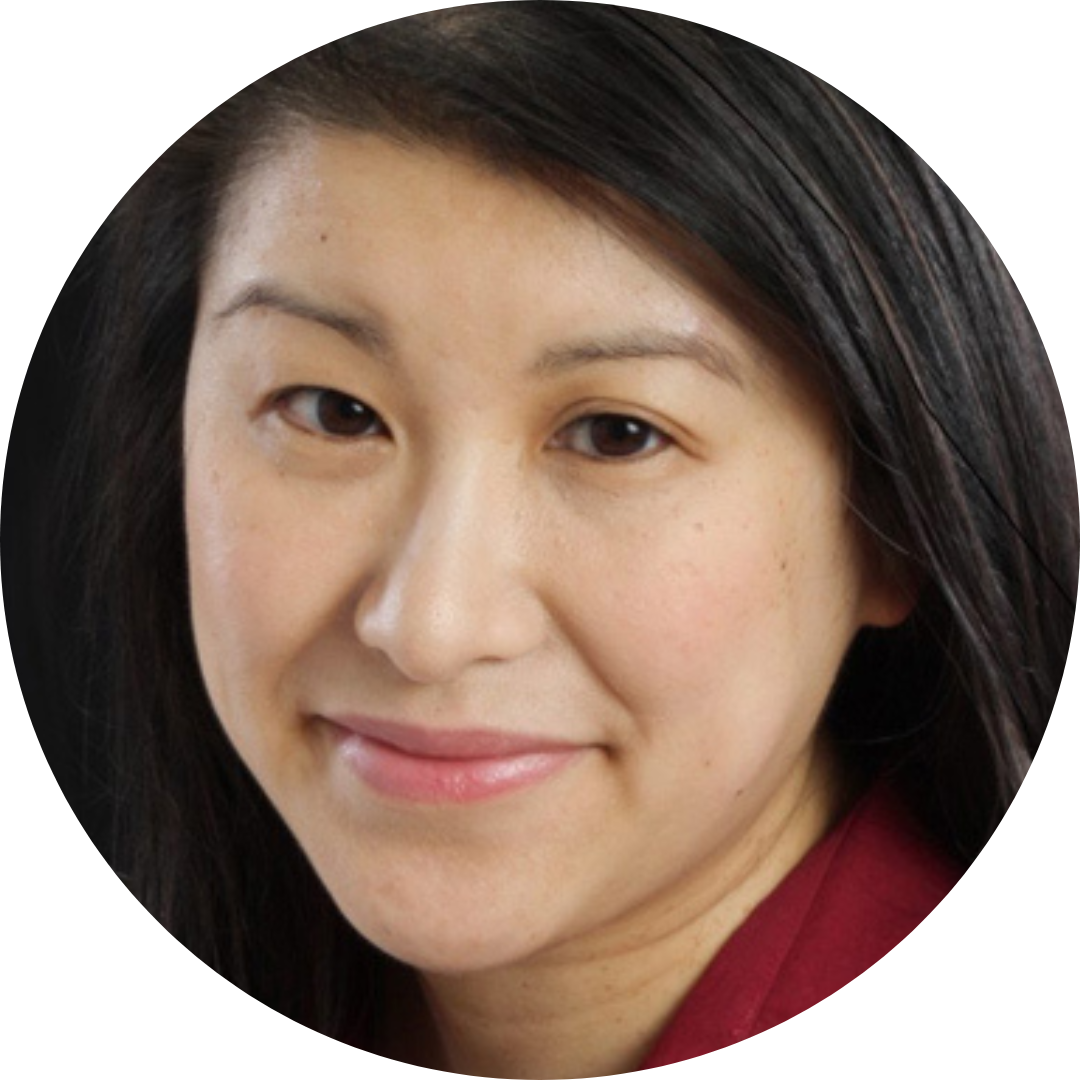 I.W. Gregorio, MD (she/her)
Westchester, PA
I.W. Gregorio is a general urologist in the Greater Philadelphia Area and young adult author. After graduating from Yale School of Medicine, she did her urology residency at Stanford Hospital and Clinics, where she met the intersex patient who inspired her debut novel, None of the Above (Balzer & Bray / HarperCollins). None of the Above was a Lambda Literary Award Finalist, a Publishers Weekly Flying Start and is under development as a TV series by Davis Entertainment and Stephen Chbosky, with Liz Maccie as screenwriter. It was also an ALA Booklist Top Ten Sports Book for Youth, a 2015 ABC Children's Group Best Book for Young Readers, and recognized by the American Library Association Rainbow List, in addition to garnering mention in outlets including the Huffington Post, MTV, TeenVogue, USA Today, Bustle and PopCrush,
Her writing has appeared in The Washington Post, San Francisco Chronicle, Newsweek, Scientific American, New York Daily News, San Jose Mercury News and Journal of General Internal Medicine. She is a founding member of We Need Diverse Books™ and served as its VP of Development. Find her online at www.iwgregorio.com, and on Twitter, Tumblr, Facebook and Instagram at @iwgregorio.
My past few years of intersex advocacy have been the most rewarding in my career. In events across the country, two things have become apparent: how badly awareness is needed, and people's willingness to learn. Every presentation I give, I give so that the intersex youth of tomorrow don't have to live with the shame and stigma that so many have survived.