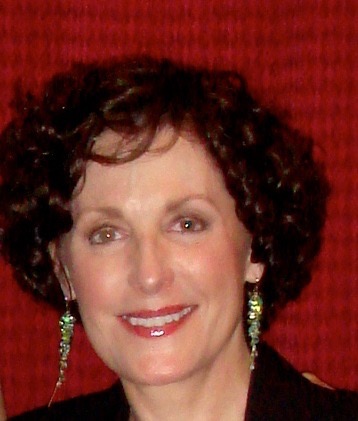 Arlene Baratz, MD is a physician and mother of a family affected by complete androgen insensitivity syndrome (CAIS), a variation of reproductive development. She has 25 years of experience in women's health care as a practicing breast radiologist. She and her daughter Katie, the first young person to speak openly about living with AIS, appeared on Oprah's 2007 Growing Up Intersex. Her family is also featured in the 2011 BBC documentary Me, My Sex, and I.
A long-time board member and medical and family adviser to the AIS-DSD Support Group, and moderator of the AIS-DSD Parents Group, Arlene is a contributor to the first website created specifically for families, www.DSDFamilies.org. Arlene is a community advocate for both of the 2 DSD research projects currently funded by NIH: she is a consultant for Short-term Outcomes of Intervention for Reproductive Dysfunction, and a member of the Advisory Advocacy Network for the DSD-TRN: Disorders of Sex Development- Translational Research Network. A founding member of Accord Alliance, aligning stakeholders to promote collaborative care focused on well-being, she contributed to the 2006 Clinical Guidelines for the Management of Disorders of Sex Development in Childhood and Handbook for Parents (www.dsdguidelines.org).  She and Katie, now a practicing psychiatrist at the University of Pennsylvania, co-chair the Patient Perspectives/Peer Support Committee for a new global endeavor to update the 2006 Consensus Statement and the treatment of people living with diverse reproductive development.
Involved in AIC from its earliest days, Arlene is deeply committed to promoting the wellbeing and human rights of intersex people.
Arlene chaired the Advocacy/ Education committee for Guidelines for the Development of Comprehensive Care Centers for Congenital Adrenal Hyperplasia: Guidance from the CARES Foundation Initiative (IJPE), published in 2011.
Arlene's publications include:
Consortium on the Management of Disorders of Sex Development. 2006. Contributor. Handbook for Parents. Rohnert Park, CA: Intersex Society of North America. 2006.

Consortium on the Management of Disorders of Sex Development. 2006. Contributor. Clinical Guidelines for the Management of Disorders of Sex Development in Childhood. Rohnert Park, CA: Intersex Society of North America. 2006.
Baratz, A. Re: Editorial: It is (sort of) a and (sort of) a girl. You have (sort of) a say and you (sort of) don't? J Pediatr Endocrinol Metab. 2007 Apr;20(4):551-2.
Auchus, RJ et al. Guidelines for the Development of Comprehensive Care Centers for Congenital Adrenal Hyperplasia: Guidance from the CARES Foundation Initiative, International Journal of Pediatric Endocrinology 2010, DOI:10.1155/2010/275213.
Malouf, M. and Baratz, A. (2012) Differences or Disorders of Sex Development.  In S. Fisher, G.M. Blau, & J.M. Poirier (Eds.)  Improving Emotional and Behavioral Outcomes for LGBT Youth: A Guide for Professionals. Baltimore, MD: Paul H.  Brookes Publishing Co. June, 2012 .
Tamar-Mattis, A., Baratz, A., Baratz Dalke, K., & Karkazis, K. Emotionally and cognitively informed consent for clinical care for differences of sex development, Psychology & Sexuality, 2013. DOI: 10.1080/19419899.2013.831215
Arlene Baratz, Melissa Sharp, David Sandberg. 2014 Disorders of sex development (DSD) peer support. In O. Hiort and F. Ahmed (Eds.) Endocrine Development: Disorders of Sex Development. Basel, Switzerland:  S. Karger Medical and Scientific Publishers, 2014.
Baratz, A. and Feder, E. Misrepresentation of evidence favoring early normalizing surgery for atypical sex anatomies. Arch Sex Behav, 2015. DOI 10.1007/s10508-015-0529-x. Published online 3.26.2015